Tough competition amongst winners of Jan-April 2015 campaign awards
POSTED ON: 29/06/15
The winners were announced at the Book Marketing Society's meeting held at HarperCollins new offices in Southwark on 10 June for the Spring season, encompassing campaigns run between January and April 2015.
There was stiff competition for the winner in the Adult category, with the campaign by Paul Martinovic of Penguin for the best-selling debut novel Elizabeth is Missing by Emma Healey and Alice Morley at Orion's campaign for Davina McCall's 5 Weeks to Sugar-Free – with five consumers taking the sugar-free challenge – both getting a highly commended. The winner, however, was the stylish and impressive campaign that Sam Voulters of Penguin had put together for Little Black Classics.  Beautiful art direction and an impressive range of partners convinced the judges that this was the stand-out Adult campaign this season.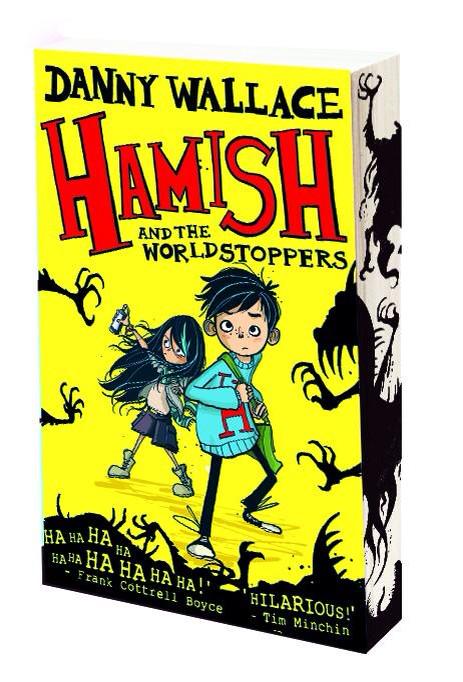 In the Children's category there was a highly commended for Laura Mason of PRH Children's Books' campaign for The Dinosaur that Pooped a Lot by Tom Fletcher and Dougie Poynter (despite qualms about the content matter!).  Also highly commended was the team at Walker Books (Molly Main, Jill Kidson and Sean Moss) with their campaign for the YA debut novel I'll Give you the Sun by Jandy Nelson.  The crown was taken, however, by Elisa Offord at Simon & Schuster's campaign for Hamish and the WorldStoppers by Danny Wallace.  With a great live action trailer, innovative range of partners and a very successful Holiday Cottages competition, the challenge of launching a children's book by an adult author was successfully overcome.
In the hotly contested Shoestring category (campaigns under £5k) the judges eyes' were caught by a well-targeted campaign for The Road Beneath My Feet by Frank Turner from Tom Noble of Headline and a very successful social media campaign for All I Know Now by Carrie Hope Fletcher from Sarah Shea of Little, Brown.  Both were highly commended.  The winner was a beautifully art-directed and impressive broad (despite a minimal budget) campaign for Calm by Michael Acton Smith by Paul Martinovic of Penguin – picking up his second Award of the evening.